"Old Town Shop Targeted in Smash-And-Grab Burglary"
"Moncler, Gold Coast Fashion Boutique, Burglarized"
"Burglars Back Van into Oak Brook Store, Make Off With Merchandise"
What do these news headlines tell you? Incidents of burglary and loot have become common in Chicago. No we aren't raising a false alarm but merely recalling a few incidents from the recent past which you need to take note of as a business owner. You need to invest on a full proof security system that doesn't let your business fall easy prey to these criminals. CCTV or Close Circuit Television is one of the most potent tools to prevent these kinds of crime. Even if your CCTV system doesn't prevent the crime it would gather crucial evidence that would help law enforcement agencies nab these criminals. Let us discuss a few advantages of installing CCTV in Chicago for your business.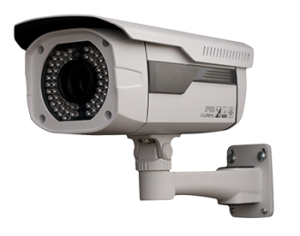 Keeps the Premises Safe
For any business the safety of its physical infrastructure is vital to its operations. A small act of vandalism can also affect operations and create fear psychosis among the employees. With a CCTV system in place you would be able to prevent acts of vandalism as the goons would fear leaving behind evidence. Modern cameras can withstand acts of vandalism and continue to function even when targeted with heavy objects.
Lower Insurance Premiums
By installing CCTV in your retail store or production facility you would be able to save a lot on insurance premiums. Most insurance firms offer discounts on premiums to customers who have these installed in their premises. It is based on the simple logic that these security systems reduce the chances of burglary and vandalism.
Monitor From Anywhere
As a business owner you might constantly be on the move. But with CCTV systems you would be able to keep track of all the activities in your store or production facility using the Internet. This allows you to keep tab on the performance of the employees during your absence and increase productivity.
There are a number of CCTV Chicago solutions available in the market. You need to choose systems that are fit for business and would offer you the kind of services that you need. We at Stealth Security and Home Theatre Systems have established ourselves as one of the leading players in this trade in Chicago. Our high quality solutions coupled with cost advantage has helped us make deep inroads into the business community in the city and its suburbs. We install state-of-the-art equipment after assessing the exact needs of your business.