Let's state facts all of us concerned about our home security. You concern magnifies when you have seniors and kinds in your home. As a caring person you need to prioritize the security of your family and this entails you to look for comprehensive home security systems that would prevent acts of theft, burglary and other crimes of serious nature. These systems are no longer restricted to only the most affluent classes of people. Criminals can strike anywhere and irrespective of your wealth you need to think of ways to protect your home from these criminals. When we are talking about home security systems in Chicago there are a number of gadgets that can be installed in your homes. Here in this brief write-up we shall discuss two must haves of your home security system.
Wireless Alarm Systems – This is one of the most popular and cost effective components of your security system and prevents acts of burglary. These alarms have sensors which connect to a central CPU. If these sensors detect motion or activity they would immediately alert the CPU and beam an alert. When such an alarm is raised responders would immediately reach the point of origination or in other cases they verify whether it was a false alarm before informing the local law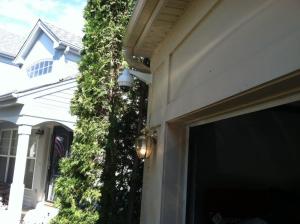 enforcement agencies. These systems also come with built-in 2-way audio VOX and push-to-talk alarm communication that can be connected to your phone line and cellphone.
CCTV – Close circuit television systems include cameras and a monitor that can keep track of all activities around your home. You can install these systems in all the entry point and other vulnerable areas of your home. They would beam videos in real-time which can easily be recorded using a Digital Video Recorder. Modern cameras can beam sharp images with little noise even in poorly lit conditions. They are capable of capturing the license plate of a vehicle parked as far as 80 feet away. These cameras work in all weather conditions and are completely water proof. Depending on the recorder you can record visuals in different resolutions and also from different camera inputs.
We at Stealth Security and Home Theatre Systems have been dealing with home security systems for many years. We are one of the first choice product and solutions firm for your home security needs. From basic gadgets to the most advanced home security solutions we deal in all that you can think of to secure your homes. Customer satisfaction and competitive pricing have been the hallmark of our services.