If you go by statistics homes with alarm systems are nearly six times safer compared to those that don't have these installed. When you have seniors and young kids at home these systems offer you the peace of mind that you need when you are away. There are two kinds of alarms- one that has a loud siren and scares away the burglars and the more advanced type that sends out distress calls to security agencies. You can also choose between wired and wireless systems depending on your needs. Here we shall take a close look at home alarm systems in Chicago.
How Do Burglar's Alarm Work?      
There are different types of alarm systems and they have different functioning mechanism. The most common is the circuit-breaking ones which are usually installed in doors and windows. These alarms comprise of two components and a control panel. The two components form a closed electrical circuit when closed. When they are opened the circuit is broken and it sets of the alarm. The second type comprise of motion sensors type that create an invisible zone within a given area that sounds an alarm whenever it penetrated without sounding an alarm.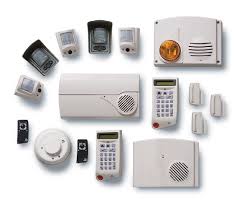 Effectiveness
Alarm systems are one of the most cost effective solutions to home security solutions. You have a number of choices of systems and can install one based on your needs and budget. The installation process is very easy and you can secure multiple entry/exit points in your home using these alarms. Modern alarms come with built-in 2-way audio VOX and push-to-talk alarm that can communicate via phone line and cellular phones. This allows you to track the working of the alarm system even when you are hundreds of miles away from your home.
Preventing False Alarms
False alarms are a common problem associated with these systems. False alarms can be very disturbing especially at odd hours of the day. You can overcome this problem by investing on a quality alarm system that only detects a real intrusion. This is very important for alarm that sends out alerts to the law enforcement and other security agencies that would immediately dispatch help to the location.
We at Stealth Security and Home Theatre Systems deal in high quality wired and wireless alarm systems that secures your homes. These alarms are sourced from leading manufactures ensuring high functionality and long service life. Our team of security experts carries out installation of these devices at your home seamlessly. The system is thoroughly checked to ensure there are no faults that would raise a false alarm.