In today's world when security has become the primary need of an individual, it's quite impossible to live and work happily with peace of mind. Stealth Security & Home Theatre Systems truly understand the importance of it and therefore our first priority is to care your unique needs and environment. Understanding your needs, professionals offer easy installation and system set up at affordable cost.
Both the residential and business security industry is experiencing a growth rush. So with increasing crime rates, it become essential to safeguard your business or your home against burglary, fire, and intrusion by making use of latest security system. Choosing a security package from Stealth Security & Home Theatre Systems, you will get with premier protection and excellent customer service. If you want security camera installation Chicago, the professional consultant will report, make proposal, floor plan and budgeted estimation.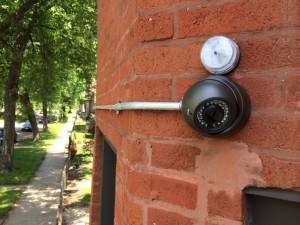 Security Camera Systems Chicago can be used for a number of applications in businesses area including asset and property protection, safety management, resource observation, burglary and loss deterrence, productivity and competence monitoring and workers comp mitigation. Many of security camera systems can be accessed from mobile devices from anywhere in the world. The professionals offer a variety of security camera brands and install in a classy manner. They install wireless and wired security cameras, surveillance cameras, and IP cameras for an array of Chicago Surveillance system needs. Their easy installation security systems provide you complete remote access via the internet giving a great peace of mind.
Security Camera Installation Chicago professionals commonly use the most advanced equipment to ensure your home or valuables safety. The professionals will also offer you various security camera kits that will best meet your installation needs. They test every system so that you could receive quality and highly reliable equipments.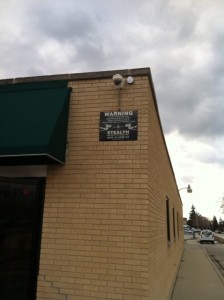 Stealth Security & Home Theatre Systems has highly trained employees with many years of experience in the field. We install systems ranging from basic door and window set off for homes, infrared and windowpane breakage sensors for your business and more. We also have experience to incorporate your new security camera installation into your present infrastructure or start from the base. The installation service will cover the labor to mount the camera, run all cables from the camera to the DVR, make all low voltage electrical and video connections and make sure that the camera are aimed, focused and adjusted properly.