Security & Surveillance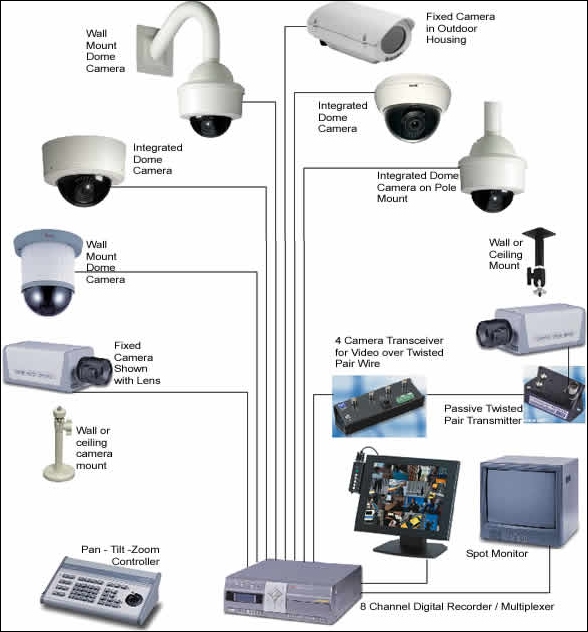 Stealth Security Inc- The ultimate destination to end the search for excellent installation services of security systems for homes and offices in Chicago. We offer consumers an improved experience with security systems through our unmatched high-tech services. In case of commercial areas, increased visibility helps in surveillance of the inaccessible areas improving work stability, whereas, in personal property, it ensures peace of mind for the owner.
We help you install an exclusive range of security cameras and security systems that include:
Security cameras that are wall mounted, ceiling mounted, fixed cameras, Pan tilt and zoom cameras etc.
Dome security cameras that are weather and vandal proof with nitvison
Additional monitors for other parts of your home or business
Wireless alarm systems with interactive services
Remote viewing via smart phones
Custom designed security systems and security cameras can be installed by the Stealth Security team in Chicago.
WHY CHOOSE STEALTH SECURITY & HOME THEATRE SYSTEMS, INC?
Opting for security systems installation with us for residential and commercial purposes prove to be beneficial in many ways. Few notable benefits are:
From us, you can get a wide range of technologically updated security camera and security system installation services.
Free expert consultation for shopping the best security cameras that will best fit the requirement of consumers.
Tracking devices for both outdoor and indoor areas with poor lighting conditions can be installed with ease.
Home alarm systems are installed for different security areas such as door entrances, crawl spaces, bedrooms, storage areas, stock rooms and parking lots.
Security cameras in stores with narrow walk-in areas and blind spots can be installed to help owner manage shop lifting.
We further offer an exclusive option of customizing the controller support for the security systems purchased by equipping it with pan, tilt, zoom controller, monitors and more.
You can get regular updates and seasonal offers on security cameras and security systems from the e-store.