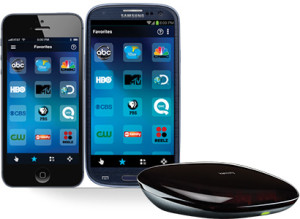 Home theater custom designed, home theater in a retro-themed room or home theater systems in a lounge hall, for technologically advanced and up-to-the-minute installation of home theater systems in Chicago, Getstealth.com offers one stop solution! Get control of the entire home theater system with our enhanced installation and setup technology. At Stealth Security & Home Theater Systems, Inc Chicago, we are highly trained in concealing wires through out your home and cutting speakers into existing areas so neatly that it looks like the installation and wiring was done when the house was being built.
Best Installation team in Chicago and Suburbs!
We are an established name for home theater systems installations in Chicago dealing with custom home theater, sound bar home theater systems Chicago, whole home audio installation and upgrade, wireless and wired woofer connections and more. Reach Getstealth.com for home theater systems installation and setup in Chicago during pre-wiring of homes during the construction process, home theater upgrade, remodeling, refitting and for upgrade services.
Iphone and Ipad Integration
With today's never ending technology changing and more and more of us enduser
using are smartphones and Ipad to control things let us integrate a whole home control system with Harmony's new remote system using your smart devices.
Turn your iPhone or Android smartphone into a universal remote
Harmony Ultimate Hub gives you control of your home entertainment devices from the smartphone you already own. Anyone in the house can download the free Harmony App to turn their smartphone into a personal universal remote, including 50 favorite channel icons and one-touch control.*
End the quest for the best home theater system installation in Chicago here! The name for great designs, greater installation and expert consultation for home theater systems in Chicago is Getstealth.com. Blu ray, 3D, all-in-one systems, DTS decoder, HD, True HD, Dolby Pro Logic are just a few of the host functions offered. If USB host service, Ethernet and system sync are your requirements? Let us design a system so you can touch and feel the true essence of upgrading your home with the best home theater systems in Chicago.
Our Philosophy
Here at Getstealth.com we believe that there is no need to spend a crazy amount of money on a Home Theater setup. With a good Denon receiver which we specialize in you can install  at fantastic sounding system for a realistic budget. If your looking for a company that will deliver great sound quality for the best price call us and you will find out we are the best!