Surveillance cameras have become common in today's world. Earlier restricted to airports and places with huge footfall these cameras are also being widely used in homes and offices. These cameras come in different shapes, sizes and features. Choosing the right camera that meets your needs can be quite a daunting task. To avoid making a mistake in choosing these cameras you need to consider a few things and here in this blog we shall discuss a few tips that would help you choose the right surveillance cameras Chicago.
Installation Site        
Where do you intend to install these cameras? Indoor and outdoor cameras have their own features and functions and thus you need to be very specific when you are choosing one. Indoor cameras come with 3 Axis and can easily be adjusted to cover specific areas. While choosing exterior cameras you need to consider their range. They should be able to shoot sharp images and videos in poorly-lit conditions so that you can identify subjects in the video. Smart IR and 3D noise reduction technology are some other things to look for in exterior cameras. PTZ or Pan Tilt and Zoom cameras cover a large site as they move around seamlessly and capture videos over a large target area.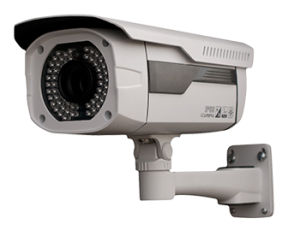 Perception of Threat
Surveillance cameras and installed as you perceive some kind of threat and this is a very important consideration while zeroing in on one. For outdoor home surveillance you can install the regular exterior cameras that allow occupants to identify people entering the property before opening the door. For commercial establishments you would need vandal proof cameras that can withstand attacks from criminals. Try installing cameras that come with light masking technology as they can record sharp images even when a car headlight is directed against them.
Cost Factor
The cost of these cameras varies on their features and quality. So you need to take the threat perception into mind and zero in on cameras that meet your requirements. Having said that do not compromise on the quality of the equipment you are installing. Cheap cameras often do little more than record blurry videos which are of no use when it comes to identifying subjects especially in low light conditions.
Apart from choosing the right surveillance cameras you need to all look for a vendor that deals in high quality products and carries out the installation in a professional manner. At Stealth Security and Home Theatre Systems we have been catering to residential and corporate customers for many years. We are security specialists and survey your needs before carrying out installations at your home. Short turnaround time, competitive pricing and quality customer support have been the hallmark of our services.