Importance of Installing Chicago CCTV Cameras
Whether a property is big or small, both home and business proprietors in Chicago need to invest in high-tech surveillance systems to guard and keep an eye on their premises. CCTV surveillance cameras in Chicago not only ensure security for the property, the inhabitants and their belongings; but also augment security levels. A Closed Circuit Television, or as widely said CCTV, is broadly used in homes and offices. They involve the use of video cameras for transmitting a signal to a particular place, on a configured set of monitors. They display images or play recordings needed for surveillance purposes. Video cameras are basically of two types; analogue and high-definition, and they are widely used in Chicago.
CHICAGO CCTV CAMERAS SECURE HOME AND BUSINESS
Always, the safety needs of a home owner vary from those of a businessman, so the surveillance systems in use at commercial places would not necessarily be suitable for use at homes. The most appropriate surveillance system for homes include SD-HDI quality CCTV surveillance cameras in Chicago and suburbs – especially outdoor CCTV Chicago cameras. They are fantastic and our team is highly trained in installation methods of various kinds.
USED FOR ALL KINDS OF APPLICATIONS
Together with varied applications of Chicago CCTV surveillance systems, they are by and large used in banks, casinos, airports, military installations, industrial plants and convenience stores. Chicago CCTV surveillance cameras may operate incessantly or only when required to watch a particular event. The most imperative feature of video surveillance cameras is their panning and zooming function that enables the user to identify a particular point in the image. With the use of advanced software, locating minute details have become very easy. Not only this, they can be expanded, without tarnishing significant information and details.
CCTV CAMERAS DECREASED CRIME RATE IN CHICAGO
With the rising crime and theft in the Chicago area, the importance of a residential security systems can't be overlooked. We readily get the video footage of a specific time that we want to see both live and recorded. These video surveillance systems are unmatchable and irrefutable, as they have led to the imprisonment of many criminals. This is the main reason behind the increasing number of CCTV Chicago cameras at homes and businesses. The increased popularity of security cameras has led more advancement of technology and now they come in many shapes and sizes. Our company will install the best hardwired system that will last, year after year. Further, a more advanced form of Chicago CCTV systems are also available that make use of Digital Video Recorders (DVRs). DVRs provide recording for many days, months, along with varied options of quality and performance like, motion detection and email alerts. In recent times, the decentralized IP cameras, equipped with megapixel sensors, help direct recording to storage devices, or internal flash for a comprehensive stand-alone operation.
REMOTE VIEWING FROM COMPUTER, IPAD AND IPHONE A MUST!
Internet connected CCTV Chicago are a good way of monitoring your home or business. You need not be necessarily at some particular location, you can view them from anywhere, with the help of a computer or a smartphone, with an Internet connection. You can also opt for email alerts, through which you can receive e-mails, if any movement in the premise is detected. Motion sensor equipped security cameras are capable of detecting movements.
Technology has improved tremendously over the years. With the specific requirement of high resolution images like, identifying very minute details; especially in police departments, banks and all other major businesses; the requirement of high-definition CCTV cameras are in increased demand. The HD-SDI is the latest technology in Chicago CCTV that provides High Definition 720 and 1080P resolution video over standard Coax cabling. These HD-SDI CCTV items are most appropriate where higher resolution HD images and performances are required.
HIGH DEFINITION SPECIALS FROM$1999 AND ANALOGUE FROM$1499 SEE PROMOTIONS!
We, at Stealth Security & Home Theater Systems, Inc., provide a huge range of CCTV systems in Chicago Surveillance Systems for your homes and businesses. We give a three-year warranty on specified DVR recorders and one year labor on security camera systems in Chicago and surrounding suburbs. You can easily monitor your premise through IPhone and Android smartphones via smartphone software. We recommend the best fit CCTV surveillance system, as per your needs. You can choose between traditional analog or the SD-HDI format, which is a high-definition system. The picture quality of these cameras is equivalent to 1080 pixel picture or 2 megapixel.
WHAT IS HD-SDI?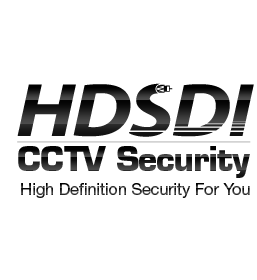 HD-SDI is a newer form of CCTV, which offers High Definition 720 and 1080P resolution video over standard rg59 copper wire that transmits a Blue-Ray quality picture.
These HD-SDI CCTV products can replace your old analog system, with ease as you can use your existing wires that were installed previously.
SDI is the transmitting through the standard coaxial cable by converting the video signal that is not compressed.
The video signal that is being transmitted via SDI is a digital signal, which is different than the traditional signal that has been used for many years in the standard low resolution cameras. This new technology is affordable and works in a precise fashion to bring you stunning pictures, with great facial recognition. Stealth has been installing these high-definition CCTV cameras all over Chicago, with many satisfied customers.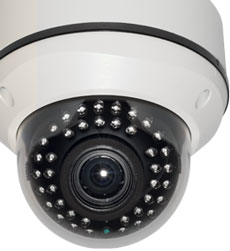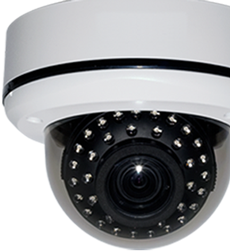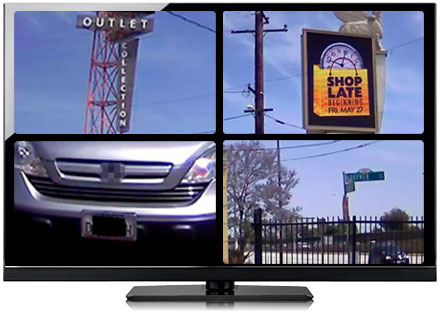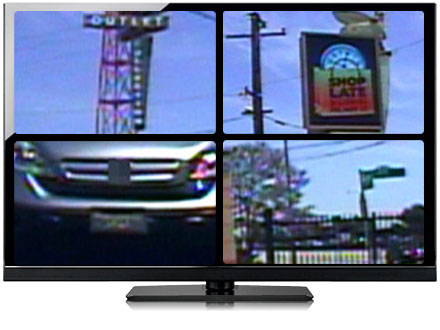 WHAT ARE THE BENEFITS OF USING HD-SDI?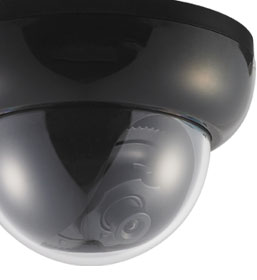 Up to 1080p resolution
Works over existing coax cable
Simple plug & pay
No networking
Upgrade existing analogue installations
Horizontal Resolution 1000 TV Lines
Day & Night Function
WDR(Wide Dynamic Range)
BNC connector to run your cable
RG-59 cable